Good Experimental Practice (GEP)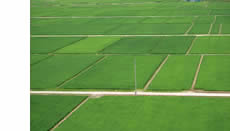 The primary aim of Good Experimental Practice (GEP) is to ensure that high-quality trials are conducted. This ensures that results can be used by different registration authorities (mutual recognition, zonal evaluation). GEP is concerned with the management of efficacy evaluation trials and with the conditions under which trials should be planned, conducted, assessed, recorded and interpreted so that their results should be comparable and reliable. GEP relates to various aspects: staff qualifications, use of suitable equipment and facilities, protocols, modes of operation, recording of results.
EPPO Standard PP 1/181
In 1992, the first version of the EPPO Standard PP 1/181 Conduct and reporting of efficacy evaluation trials, including good experimental practice was adopted. As it is a core element in the EPPO programme on efficacy evaluation, it has been revised on several occasion. This Standard should be followed if the results of efficacy evaluation trials are to be used for registration purposes. The registration of a product in one country can be based on results obtained in one or several other countries, provided the Standard has been followed.
PP 1/181 – Conduct and reporting of efficacy evaluation trials, including good experimental practice
The lastest version can be accessed from the EPPO database on PP1 Standards
Questionnaire on GEP
Although the EPPO Standard PP 1/181 is clear on the layout and content of efficacy trials, in practice, it can be observed that trial reports are very variable. Regulatory evaluators and applicants may have diverging opinions on the acceptability of trial reports. This conclusion was also reached during the EPPO Workshop on Experiences with implementation of zonal evaluation of plant protection products held in Sofia, 2013-10-22/24. Therefore in 2013, the Walloon Agricultural Research Centre (Belgium) developed and circulated a questionnaire to aim to obtain a clearer view of how the regulatory evaluators and the GEP auditors judge the quality of trial reports and to reach a common approach on the way the efficacy dossiers are evaluated. The Working Party on Plant Protection Products agreed with a proposal of the Panel on General Standards on Efficacy Evaluation that the main conclusions from the Belgian questionnaire should be published on the EPPO website alongside a selection of anonymous examples of trials reports performed according to GEP and that have been particularly valued by the efficacy evaluators.
Results of the questionnaire on GEP

Selection of anonymous examples of trials reports performed according to GEP
Useful link