Phytosanitary Inspectors
This page is addressed to phytosanitary inspectors of the EPPO member countries to help them retrieving more easily the information that is available from the EPPO website and other databases.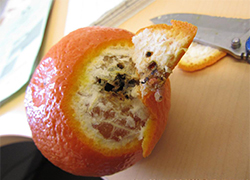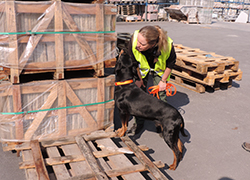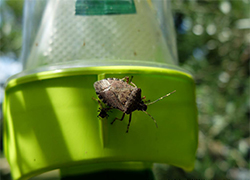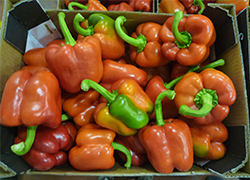 Information on pests
All pest-specific information produced or compiled by EPPO is available in the EPPO Global Database (GD)

Datasheets
Geographical distributions and maps
Lists of host plants, host commodities and pathways
Categorization
Pictures
GD / GD Desktop (PQR): the EPPO Global Database is an online database which requires an Internet connexion. In order to help users who are sometimes working without having access to the Internet, the EPPO Secretariat launched in 2018 the new software 'EPPO GD Desktop' which can be used offline. It contains most of the EPPO Global Database functionalities. However, it does not contain a number of documents (i.e. EPPO Standards, PRAs). Users can update the software whenever they wish (and when an Internet connection is available). EPPO GD Desktop now replaces PQR which is no longer maintained.
Pictures: The EPPO Secretariat is constantly looking for more pictures of pests, plants or commodities. You can contribute and upload your pictures on the EPPO Global Database. Instructions to upload pictures on GD

EPPO pest lists
EPPO Alert List: this list focuses on pests possibly presenting a risk to EPPO member countries (early warning).
Information on Pest Risk Analysis (PRA)
Information on diagnostics
EPPO Standards
All EPPO Standards (except PP1 Standards on efficacy evaluation of plant protection products) are freely available from:
The different series of EPPO Standards on phytosanitary measures are as follows:
PM 1 – General Phytosanitary Measures: use of phytosanitary certificates, the EPPO A1 and A2 Lists of pests recommended for regulation as quarantine pests, and standards on Arthurdendyus triangulatus.
PM 2 – Pest-specific Phytosanitary Measures: all Standards in this series (previously called SQRs, Specific Quarantine Requirements) are now withdrawn.
PM 3 – Phytosanitary Procedures: methods for performing inspections, tests or treatments of commodities moving in trade, or surveys of quarantine pests.
PM 4 – Production of Healthy Plants for Planting: production of vegetatively propagated planting material whose health status is attested by an official certificate (ornamentals, fruit crops, and potatoes).
PM 5 – Pest Risk Analysis: analysis of risk presented by certain pests, in relation to their potential status as quarantine pests or regulated non-quarantine pests.
PM 6 – Safe use of Biological Control: assessing and reducing the risks associated with various aspects of the introduction and use of biological control agents and, as appropriate, for comparing them with the benefits in terms of efficacy.
PM 7 – Diagnostics: harmonized diagnostic protocols for regulated pests.
PM 8 – Commodity-specific Phytosanitary Measures: phytosanitary measures which should be used or required by EPPO member countries for certain commodities moving in trade to prevent introduction and spread of quarantine pests.
PM 9 – National Regulatory Control Systems: official control with the aim of containing and eradicating pests.
PM 10 – Phytosanitary Treatments: treatments of commodities (and crops) for containment or eradication of regulated pests.
To be informed by e-mail when new EPPO Standards are available:
S​​​​​ubscribe to the 'Standards' mailing list via the EPPO Global Database
EPPO Reporting Service
The EPPO Reporting Service is a free monthly newsletter on events of phytosanitary concern (e.g. new pest outbreaks, new host plants, new diagnostic methods). It focuses mainly on regulated pests (including invasive alien plants), as well as on emerging pests that may present a risk to the EPPO region.
All Reporting service articles (since 1973) can be retrieved from the EPPO Global Database

In the EPPO Global Database, the 'advanced search' tool allows you to make full-text searches in the EPPO Reporting Service articles.
To receive the EPPO Reporting Service every month by e-mail (in English or in French), subscribe to the mailing list via the EPPO Global Database . Instructions can be found on the EPPO GD homepage, but if you encounter difficulties, you can contact Ms Anne-Sophie Roy (EPPO information Manager – roy@eppo.int).