EPPO activities on plant quarantine
One of EPPO's main missions is to help its member countries in preventing the introduction of pests (including invasive alien plants) from other parts of the world, and to limit their spread within the region should they be introduced. In recent years, trade networks have expanded and diversified, increasing the risks of introducing pests to new geographical areas. It is therefore necessary to develop at regional level, common strategies to identify, evaluate and mitigate these risks by proposing phytosanitary measures whenever appropriate. These EPPO recommendations can then serve as a basis for NPPOs when establishing their phytosanitary regulations. EPPO activities on plant quarantine are conducted by several Panels under the supervision of the EPPO Working Party on Phytosanitary Regulations.
Plant quarantine : All activities designed to prevent the introduction or spread of quarantine pests or to ensure their official control (ISPM 5, FAO).

Quarantine pest: A pest of potential economic importance to the area endangered thereby and not yet present there, or present but not widely distributed and being officially controlled (ISPM 5, FAO).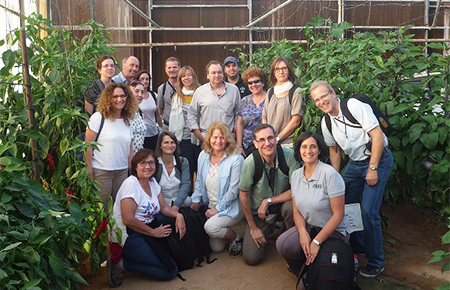 EPPO Panel on Phytosanitary Measures (Tel Aviv, IL, 2016-11-07/10)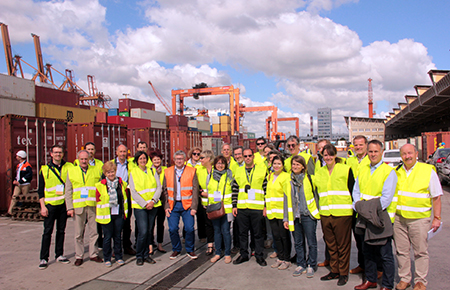 EPPO Working Party on Phytosanitary Regulations (Gdansk, PL, 2017-06-20/23)
Early warning and EPPO Alert List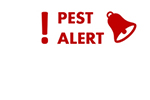 Emerging pests may be a threat to agriculture, forestry and the environment and it is essential for NPPOs to be aware of these potential risks at the earliest possible stage. At the request of its member countries, EPPO created an Alert List in 1999 whose primary objective was to draw the attention of NPPOs to emerging pests, diseases and invasive alien plants possibly presenting a risk to the EPPO region, thus achieving early warning. The EPPO Alert List also serves as a list of candidates that will be submitted to further studies (Pest Risk Analysis) and which could eventually be proposed for regulation as quarantine pests.
Special Alert on Spodoptera frugiperda
Pest Risk Analysis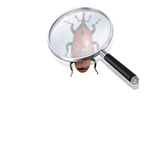 Once potential risks have been identified, it is essential to evaluate them and if appropriate, propose phytosanitary measures to mitigate those risks. Since the 1990s, EPPO has been involved in Pest Risk Analysis (PRA). Specific Standards on PRA have been developped, many Expert Working Groups have taken place to perform PRAs on specific pests or groups of pests, and several studies on commodities have been carried out.
Note: for invasive alien plants, the prioritization process and resulting lists of selected plants are presented in our section about the EPPO activities on invasive alien plants.
EPPO A1 and A2 list of pests recommended for regulation as quarantine pests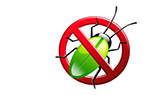 EPPO started to elaborate its A1 and A2 Lists in the early 1970s, the first lists were approved in 1975. The EPPO A1 List contains pests that are absent in the EPPO region, the EPPO A2 List contains pests that are not widely distributed in the EPPO region. In these early days, additions of pests to the A1 or A2 List were proposed by EPPO member countries and made on the basis of scientific documentation and expert judgement. Since the 1990s, additions to the EPPO A1 and A2 lists have been made on the basis of PRAs.
EPPO A1 List (online with links to pest-specific information)

EPPO A2 List (online with links to pest-specific information)

EPPO A1 and A2 Lists (PDF version 2022 )

List of pests recently added to the EPPO A1 and A2 Lists (or of urgent phytosanitary concern)
Diagnostics activities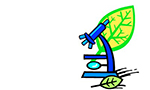 In plant quarantine, the timely detection and correct identification of pests are key issues, and since 1998, EPPO has been working actively in this field to harmonize diagnostic procedures across the EPPO region. More than 130 diagnostic protocols on specific pests or on horizontal topics (e.g. quality assurance, accreditation) have been approved and many conferences and workshops have been organized on diagnostic issues.
EPPO Standards on phytosanitary measures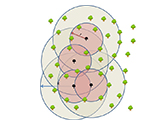 Standard-setting is a core activity of EPPO and in the field of plant quarantine, many EPPO Standards have been developped. These Standards constitute recommendations that are addressed to the NPPOs of EPPO member countries. They cover different aspects of the activities that are carried out by NPPOs, such as the use of phytosanitary certificates (PCs), lists of quarantine pests, inspection methods and treatments of commodities moving in trade, commodity-specific phytosanitary measures, field survey methology, diagnostic protocols, eradication and containment, contingency planning, and the safe use of biological control agents.
Information and communication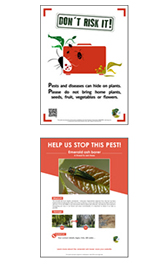 One of EPPO's missions is to collect and disseminate information on pests (emerging pests, new outbreaks and spread of regulated pests). Since the creation of the Organization, EPPO has been collecting information from the scientific literature and official pest reports sent by its member countries. This information can be retrieved in the EPPO Reporting Service and is also stored in the EPPO Global Database. Since the 2010s, EPPO has started to work in the area of communication by producing templates of posters and leaflets in order to help its member countries in their communication campaigns. In 2022, a new platform dedicated to communication in plant health was lauched so that NPPOs can share their ideas and communication material.
Special projects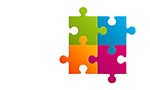 In addition to its regular programme of activities, EPPO participates in various projects that are conducted over a fixed period of time and that may be funded by the Organization itself, part of its members, or other organizations. In the field of plant quarantine, EPPO has participated in several projects, such as the preparation of datasheets for quarantine pests for Europe, the identification of risks from forest pests present in the former USSR, the enhancement of PRA techniques (PRATIQUE), the establishement of a list of regulated non-quarantine pests (RNQPs), or the development of strategies against pests of fruit crops (DROPSA).
Short notes on specific pests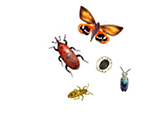 Over the years and on an ad hoc basis, several authors or the EPPO Secretariat have prepared short notes about specific pests (e.g. Anoplophora spp., Diabrotica virgifera virgifera, Glycaspis brimblecombei, Macrohomotoma gladiata, Paysandisia archon, Spodoptera fruigiperda, Tetranychus evansi, Thaumastocoris peregrinus, Xylella fastidiosa). Most of these short notes relate to first records in the EPPO region of regulated pests or new emerging pests. Scientists and NPPOs are encouraged to submit short notes on pests and diseases to the EPPO Secretariat for publication on this website.
Useful references