41st Meeting of the Panel on CPM Affairs
9th Joint EPPO/NAPPO Meeting
Les Trois-Îlets, Martinique, 2009-01-19/22
The 41st meeting of the Panel on CPM Affairs took place in Martinique (FR) at the kind invitation of the General Directorate for Food, in particular the Sub-Directorate for Plant Quality and Protection in collaboration with the Directorate for Agriculture and Forestry in Martinique. The 9th joint EPPO/NAPPO meeting was also held in Martinique during the same week.
The Panel on CPM Affairs discussed in detail the International Standards for Phytosanitary Measures (ISPMs) which will be presented for adoption during the 4th Commission on Phytosanitary Measures (CPM-4), which will meet on 2009-03/30-04/03 in Rome. The Panel agreed on several recommendations (which are sent to NPPOs) to amend these ISPMs but did not anticipate major difficulties with the adoption of these standards for the EPPO region. An Environmental Statement is included in the revised ISPM 15 which is the first time that such a statement has been prepared. An Environmental Statement is clearly relevant for ISPM 15 (especially regarding fumigation) and the Panel carefully considered how such statement should be worded.

The Panel discussed several other issues which will be on the agenda of the CPM-4, in particular international recognition of Pest Free Areas and the IPPC strategy for phytosanitary capacity building. The Panel discussed how EPPO should present its position regarding the term 'public officer' during CPM-4. The EPPO Council has agreed a collective view that the issuance of Phytosanitary Certificates by private persons or enterprises is not acceptable and that these entities can not be considered as public officers. The Panel discussed the recommendations of the EPPO Council Colloquium 2008, which was dedicated to how EPPO and IPPC could cooperate more effectively.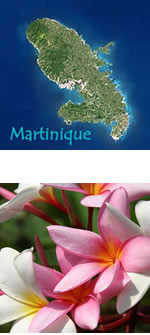 During the joint EPPO/NAPPO meeting the participant's views regarding the draft ISPMs and other main items on the agenda of CPM-4 were generally quite consistent. NAPPO had no difficulty with the EPPO view regarding 'public officer' and would not oppose it. The joint meeting discussed how the current difficulties can be overcome regarding the assessment of phytosanitary treatments with a long and proven record of efficacy but without a full set of efficacy data. The joint meeting discussed what future standards, for which a specification has not yet been agreed, should deliver in particular 'international movement of grain' and 'minimizing pest movement by air/sea containers, aircrafts and vessels'. Ms Aliaga (USA) gave a presentation on new procedures for implementing official control for regulated pests, which are currently under discussion in the USA.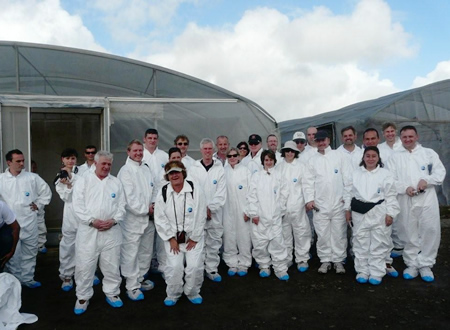 Courtesy: Paul Bartlett, CSL (GB) - View more pictures