55th Meeting of the Panel on CPM Affairs
Joint EPPO/NAPPO Meeting
Montreal, CA, 2014-02-03/06
The EPPO Panel on CPM affairs (Commission on Phytosanitary Measures) met in Montreal on 2014-02-03/06, and this meeting wa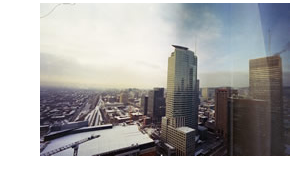 s combined with the EPPO/NAPPO annual meeting.
During an internal session, the EPPO Panel on CPM affairs discussed comments on two draft specifications for International Standards for Phytosanitary Measures (ISPMs), one for a new ISPM - International movement of grain and the second for the revision of ISPM 6 - Guidelines for surveillance.
EPPO and NAPPO members discussed several subjects with a view of exchanging ideas and fostering future agreement:
Future focus and frame of possible EPPO-NAPPO meetings
Guidance provided to the IPPC by the e-phyto electronic certification program, and the potential IPPC implementation schemes
Discussion papers submitted by the USA on evaluation of uncertainty of data used in taking phytosanitary decisions and traceability
Review of Standards for adoption at CPM-9
Situation of the draft Standard on sea containers: current draft, suggestions for the addition of more data through statistical analysis of existing data, feasibility of an additional survey.
The topics for the science symposium during CPM-9 were discussed and a common work and presentation program were decided. Several options were suggested for the future of EPPO-NAPPO meetings, and the subject is still open.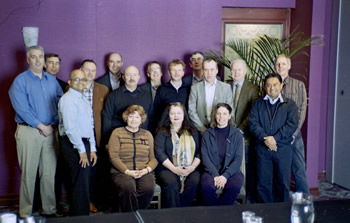 Participants - View more pictures >