Workshop on the Phytosanitary risks associated with soil attached
to potato tubers and potato waste
Lille, FR, 2014-02-11/12
The EPPO Secretariat organized a short Workshop back-to-back with the Panel on Phytosanitary Measures for Potato. For the last three years similar Workshops have brought together the members of the Panel and additional experts on a specific topic. In 2014, the Workshop addressed the phytosanitary risks associated with soil attached to potato tubers and potato waste. 14 Panel members and 22 additional experts from 16 EPPO countries took part in the Workshop. Several experts also attended the Panel meeting as observers.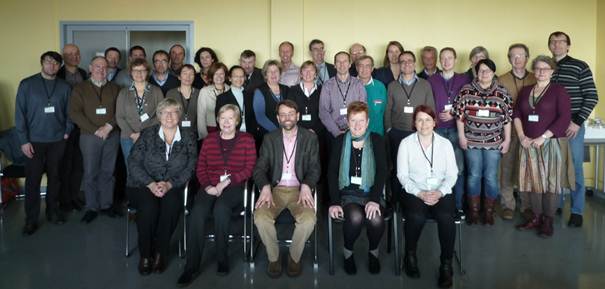 The main objectives were to raise awareness on the risk of spreading pests with soil attached to potato tubers and potato waste, and to share experiences on possible management options both in outbreak situations for quarantine pests, and as general good practice to prevent spread of pests and diseases. In addition, a technical visit was organized in a potato processing factory with soil and waste management facilities.
The participants recognized the importance of raising awareness on the potential risks associated with the movement of soil, including the not-yet identified risks. The NPPOs should be helped to raise awareness in the whole potato supply chain (and possibly for other root crops). As a first step, the different types of risks should be described with examples in an EPPO guidance document.
Recent results of research on treatments to remove infested soil from tubers and to disinfest soil and waste contaminated with quarantine organisms were presented. They included washing tubers, heat treatment, anaerobic processes, composting, inundation, storage and dumping. The participants recommended that all these mitigation methods are described and their effectiveness estimated, focusing on the treatments that are likely to be feasible in practice. It would also be useful to have guidance of the possibility to combine their effect. This should finally provide guidance for facilities processing or packing potatoes to help them reduce the risk associated with soil and waste.

The Panel considered the conclusions for its working programme and agreed to develop guidance to address risks posed by soil in the potato chain.