17th Meeting of the Expert Working Group on Resistance to Plant Protection Products
Paris, 2022-09-19/20
The Expert Working Group (EWG) on Resistance to Plant Protection Products met in Paris at the EPPO Headquarters, on 2022-09-19/20. The EWG continued discussing the EPPO Database on resistance cases. The aim of this database is to share information among the responsible authorities for registration of plant protection products across the EPPO region and between authorities and the agrochemical companies which apply for registration of their products. The database is publicly available since September 2022.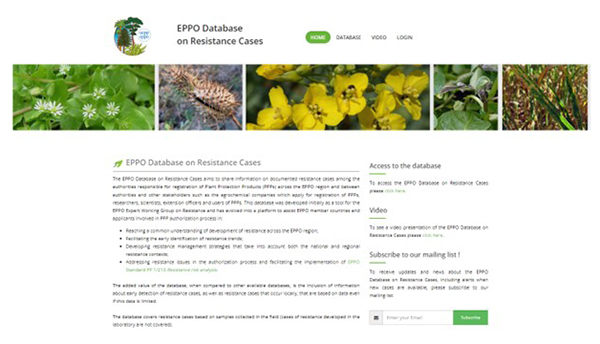 EPPO Database on Resistance Cases

All EPPO members countries are invited to appoint an official contact point and provide information about resistance cases in their respective countries to the EPPO Secretariat through this contact point. To facilitate the work of country contact point while entering resistance cases, the EWG agreed to make available for them, two new forms (Word and Excel formats) to indicate the information that is required to enter a case in the database. Such forms will hopefully be helpful for country experts who provide resistance cases to the country contact point.
In addition to the 484 resistance cases already validated in previous EWG meetings (and visible in the database for all users), this year the EWG considered 56 new (or updated) cases and most of them were validated. The cases validated at the meeting will also be made visible for all users of the database. The cases which could not be validated at the meeting will need further work or consideration by the countries that proposed them.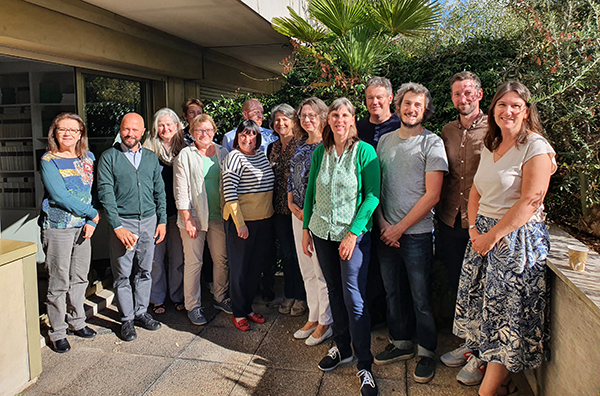 Expert Working Group
A regular topic on the agenda is the update from Panel members on current and new resistance cases and management strategies. Country presentations were made by Austria, Belgium, Denmark, France, Germany, Greece, the Netherlands, Norway, Portugal, Sweden, and Switzerland.
Country presentations were followed by information from the Resistance Action Committees (RACs). The industry representatives informed the Panel about the new developments and recent activities of:
the Fungicide RAC (FRAC)
the Insecticide RAC (IRAC)
the European and Global Herbicide RAC (EHRAC)
The EPPO EWG on Resistance will next meet on 2023-09-20/22 in Athens. A webinar for EPPO countries about the EPPO Resistance Database is planned for 2023.